During late October 2019, the University of Montana's Flathead Lake Biological Station hosted a workshop titled,
Advancing scientific knowledge of mining impacts on salmonid-bearing watersheds
.
Thirty-nine science and policy experts from academic institutions, state/provincial and federal agencies, indigenous governments, and non-governmental organizations gathered to participate in the collaborative workshop. Those in attendance included representatives from Alaska, Idaho, Montana, Washington, British Columbia, and Ontario.
Read the full workshop blog post
here
.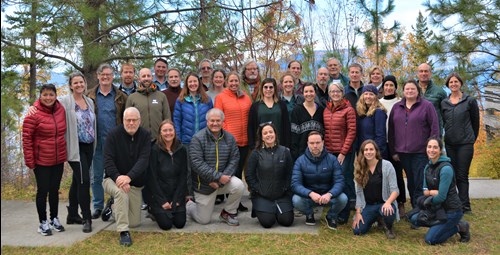 This web page will serve as the repository for information produced from the workshop and future related products. Workshop products below will be hyperlinked as they become available:
Plenary presentations
Focus group summaries
Hydrology/Water Quality
Salmonids
Policy-Science Interface
Post-workshop products from attendees