Investing in the Long-Term Success of the Flathead Watershed
Check out this year's FLBS Annual Report to read up on the many ways FLBS scientists, students, and staff have been investing in the long-term success of the Flathead Watershed and beyond. Whether expanding our monitoring for Aquatic Invasive Species, finding inventive ways to engage K-12 schools, or conducting important research that impacts the world around us, we are honored to stand on the front lines of innovation and discovery as we work to sustain our pristine waters for generations to come.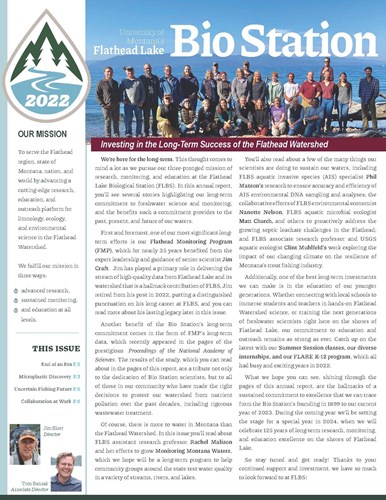 We'd like to thank all of the organizations, partners, and individuals who contributed to another amazing year at FLBS! Our programs, pursuits, and achievements are made possible by our FLBS Community, and your continued support remains at the very heart of all that we accomplish and do.