New FLBS WYR T-Shirts are Here!
Exciting news, FLBS Community: The Bio Station is partnering with Wear Your Roots (WYR) Clothing to bring you a new line of special edition FLBS WYR apparel! Founded in Montana, WYR Clothing is an international company dedicated to generously giving back to their community while providing high-quality and affordable lifestyle clothing and accessories.

For as long as supplies last, you can purchase one of these incredible FLBS WYR T-shirts to show your support of our research, education, and monitoring programs in the Flathead Watershed! See below for pricing information. T-shirts are only available for purchase at the FLBS campus at this time. Shipping is available for an additional cost. For more information, or to place an order, contact us at maps@flbs.umt.edu.

Don't delay: These t-shirts are already flying off the shelves here at Yellow Bay, so place your request today and help us promote and sustain our pristine waters in the Flathead Watershed for generations to come!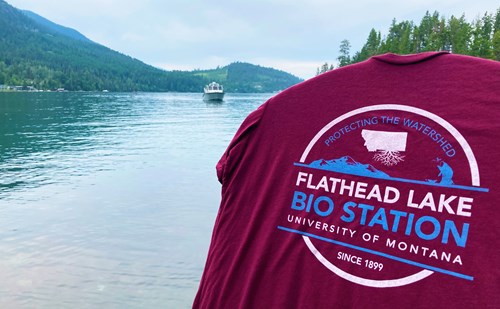 Maroon Sizes Available
XS: OUT OF STOCK
S: OUT OF STOCK
M: Nearly Out of Stock
L: Nearly Out of Stock
XL: In Stock
XXL: In Stock

All Sizes: $25
with Shipping: $32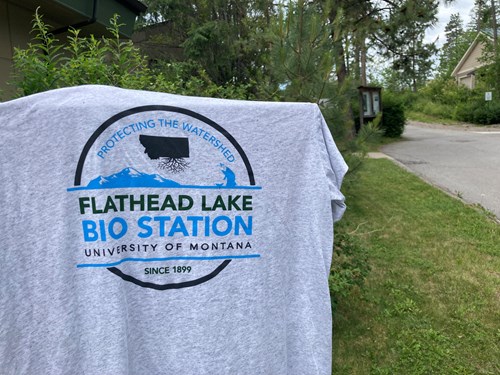 Light Gray Sizes Available
XS: OUT OF STOCK
S: OUT OF STOCK
M: OUT OF STOCK
L: Nearly Out of Stock
XL: In Stock
XXL: In Stock

All Sizes: $25
with Shipping: $32