FLBS Maps: New FLBS Nautical and Special Framed Editions Available for Purchase for a Limited Time
We are excited to announce two new additions to our FLBS maps! First up: A select number of our Flathead Lake, Whitefish Lake, and Swan Lake maps created by FLBS Research Scientist Diane Whited now feature rustic frames handcrafted by Butch MacCarter, an FLBS alumnus who conducted significant osprey research on Flathead Lake in the 1960s and 1970s. Donating his time and talents, Butch created the frames from aged redwood that was reclaimed during our recent Dining Hall Deck renovations.

Secondly, we are officially unveiling our 2021 Flathead Lake Nautical Map. Created in collaboration with Captain Genevieve Evans from Go Sail Flathead Lake, this new map features navigational information with an alternative color scheme and design. In addition to locating lake accesses, the map also highlights Good Mooring Sites, Hazardous Area Warnings, and other important information for Flathead Lake's sailing and boating communities.
 
For as long as supplies last, all framed, standard, and nautical maps are now available for purchase, with 100% of the proceeds going directly toward the support of our Flathead Monitoring Program! See below for pricing and availability information, and thank you for your continued investment and support as we all work together to keep our waters clean!
FLBS Lake Map Pricing and Availability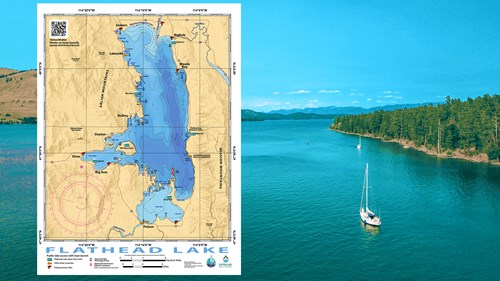 NEW Flathead Lake Nautical Map
Regular-size Flathead Lake (18" x 24") - $20
Available at Go Sail Flathead Lake, 302 Main Street, Polson, MT (www.gosailmontana.com) and at the Flathead Lake Biological Station campus. For more information, email us at maps@flbs.umt.edu.
 Shipping available from FLBS Only:
Cost of poster w/shipping: $25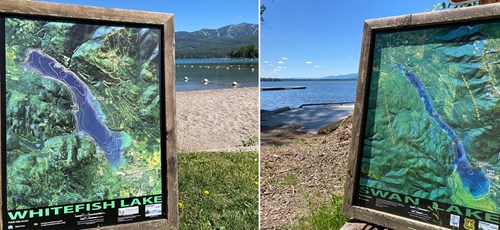 NEW Special Edition Map Posters featuring Handcrafted Redwood Frames
Large-size Flathead Lake (24" x 36") - $125
Regular-size Flathead Lake (18" x 24") - $75
Regular-size Whitefish Lake (18" x 24") - $75
Regular-size Swan Lake (18" x 24") - $75
**Not Available for Shipping. In-person pickup and Flathead area delivery only.**
Contact us by email at maps@flbs.umt.edu for purchasing information.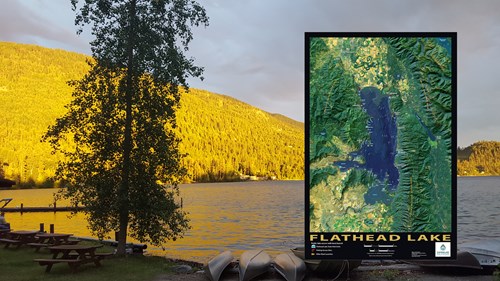 Unframed Standard Posters
All Sizes (waterproof and regular prints) - $20
Available at select locations around Flathead Lake. To find out where you can find FLBS standard maps in your area, or if you would like to sell FLBS standard maps at your business, contact us by email at maps@flbs.umt.edu.
Shipping Available from FLBS
Cost of poster w/shipping - $25